Beach Chalet Athletic Fields
MAP IT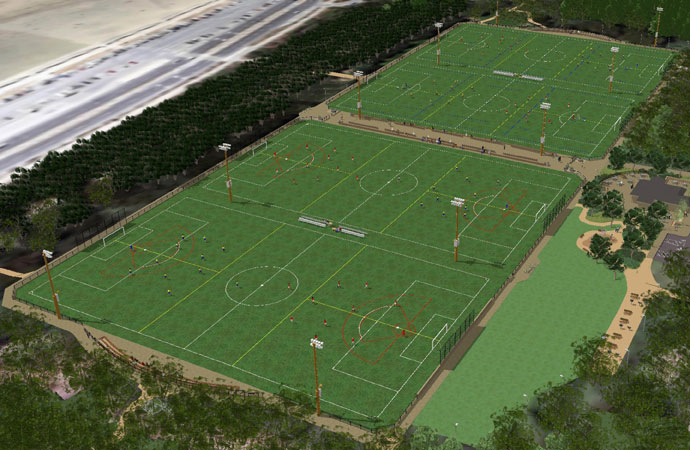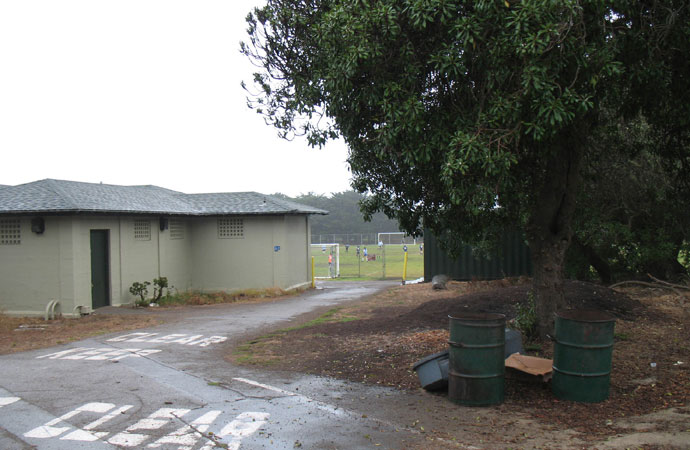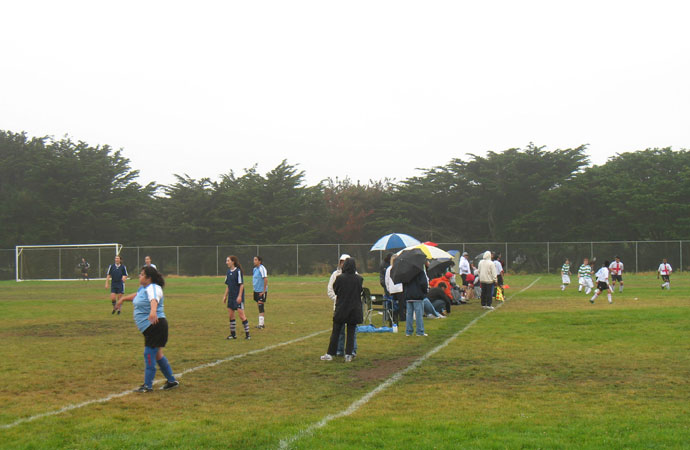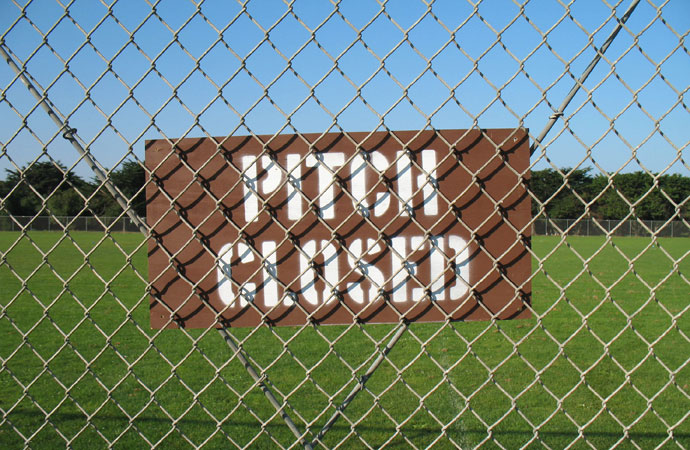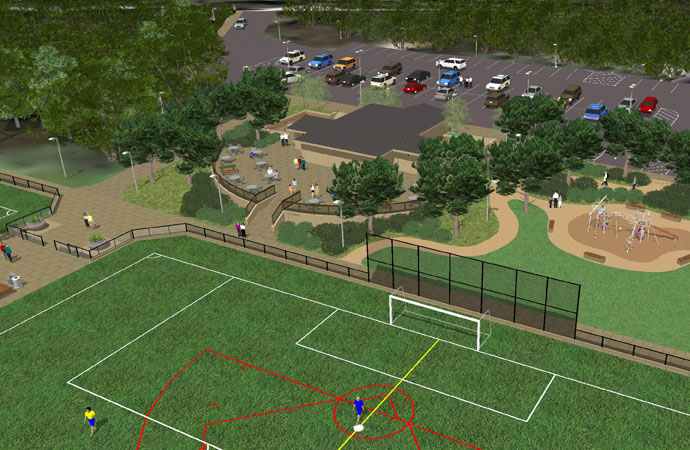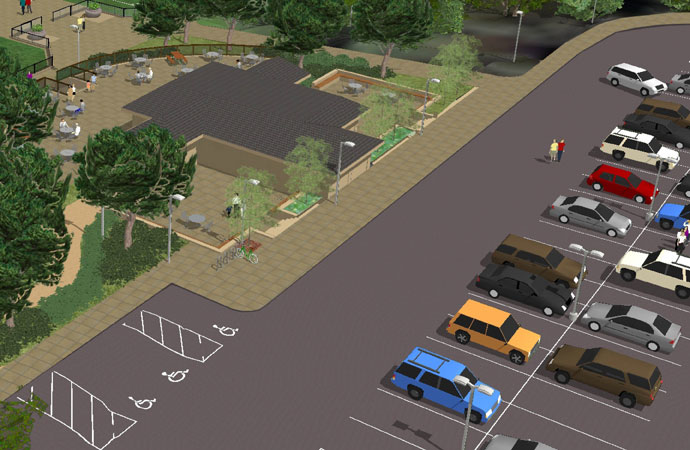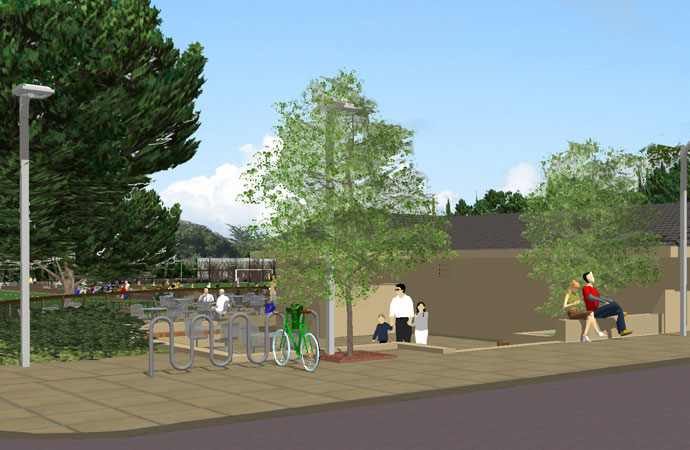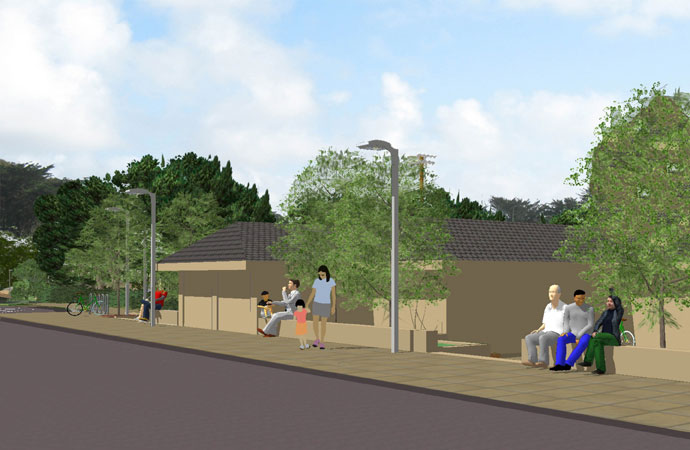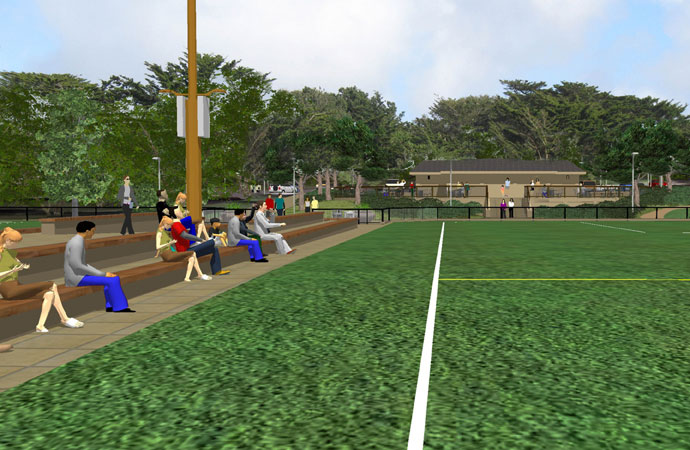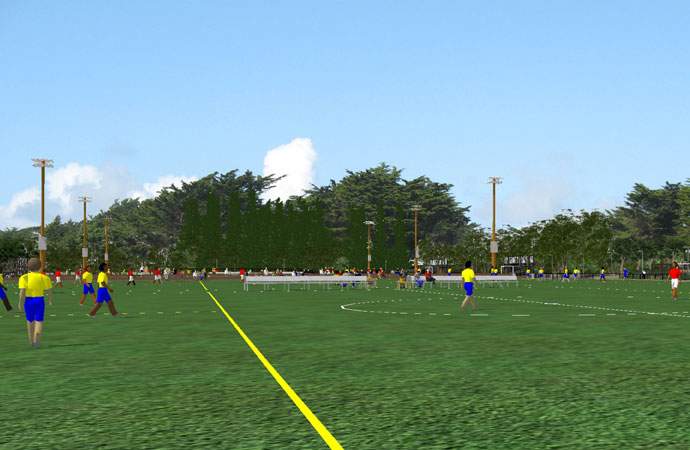 Beach Chalet is one of three primary ground sports fields in San Francisco. Each week in the fall and spring, 1,550 kids and 600 adults play ball on the Beach Chalet Athletic Fields.
Unfortunately, these fields are in abysmal condition and are closed to the public except by paid reservation. The fields are completely closed for rest and regrowth for several months each year and only three of the four fields are used at one time in order to try to preserve their condition. Meanwhile, the overall facility is rundown and lacks basic facilities for park visitors, including spectator seating, bike parking and doors for bathroom stalls.
The Beach Chalet Athletic Fields are proposed for renovation with synthetic turf and lights, tripling the amount of playtime on the fields to more than 14,000 hours annually and dramatically increasing public access to the ball fields. At the same time, the new synthetic turf fields will save about 6,000,000 gallons of water each year and encourage a safe, family-friendly environment for athletics and park visitors.
The Plan
City Fields and SF Recreation and Parks are proposing to install synthetic turf, field lights and on-field spectator seating – bleachers on either end of the field and low profile bench seating between the two center fields. A new viewing plaza will connect to the restored restrooms with new paths leading from JFK Drive in the Park to the athletic fields.
A children's play area will occupy the little ones while spectators watch the games from adjacent barbeques and picnic areas. With neighbors in mind, field light heights were reduced by 20 feet so the light standards will not be visible from surrounding neighborhoods and "open play" hours will be posted to ensure community access to the new fields.
A new pick-up & drop-off area near the restroom will increase safety for kids and athletes and 81 bike parking spots will be installed. Twenty new spaces will be added to the existing car parking lot to keep additional cars off park roads and a pathway will encircle the fields to provide disability access and to make it easier for everyone to enjoy the fields. The current eight foot fence will be lowered to four feet around most of the fields and rise to 16 feet behind the goals to keep balls in bounds.