Silver Terrace Playground
MAP IT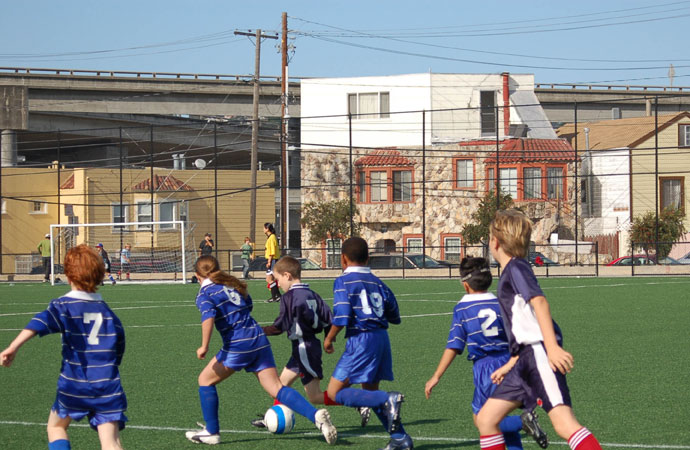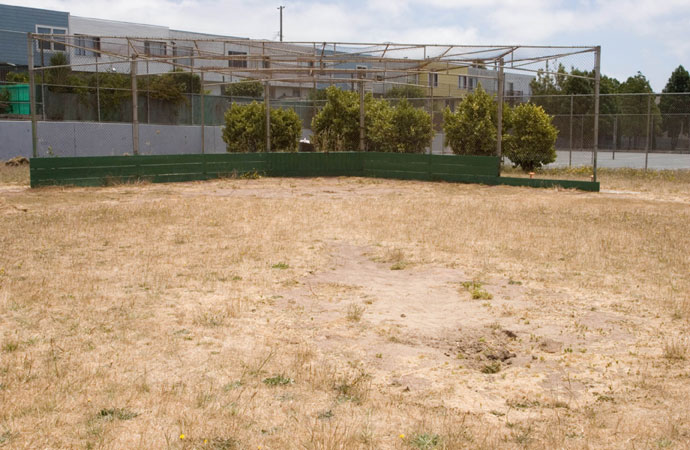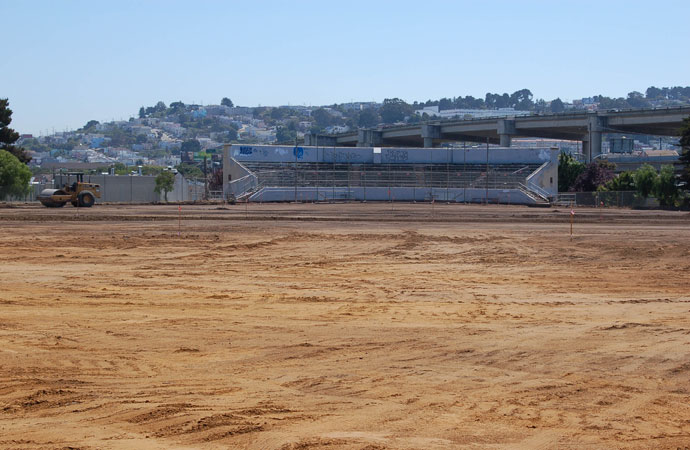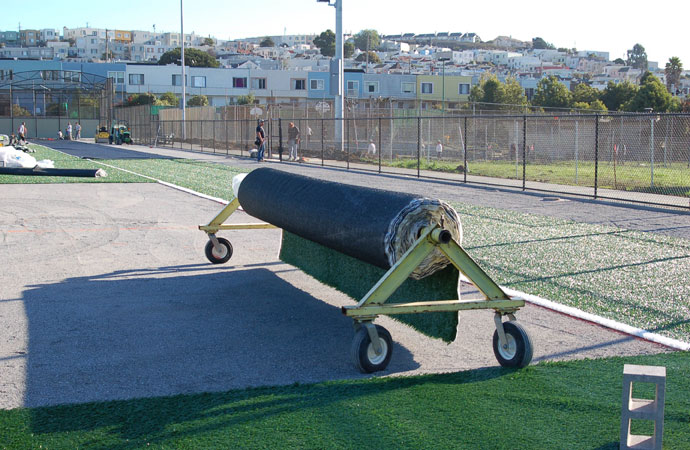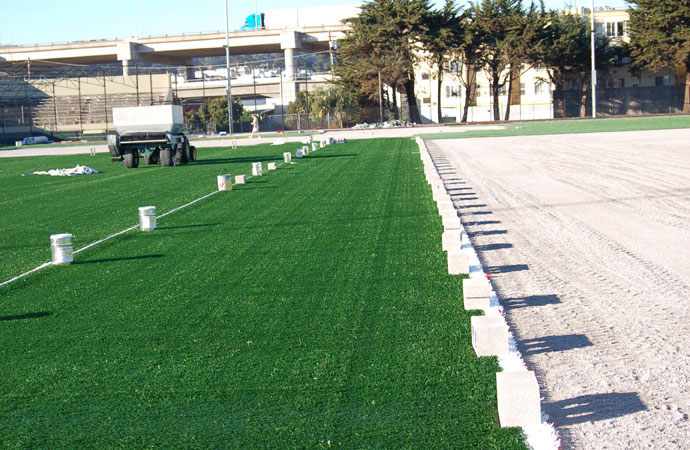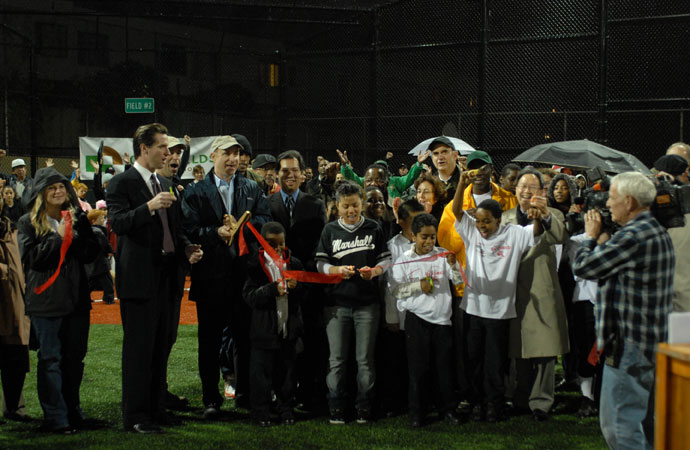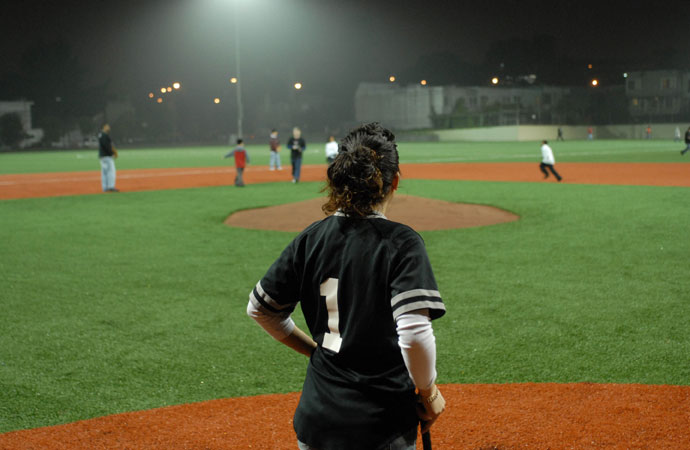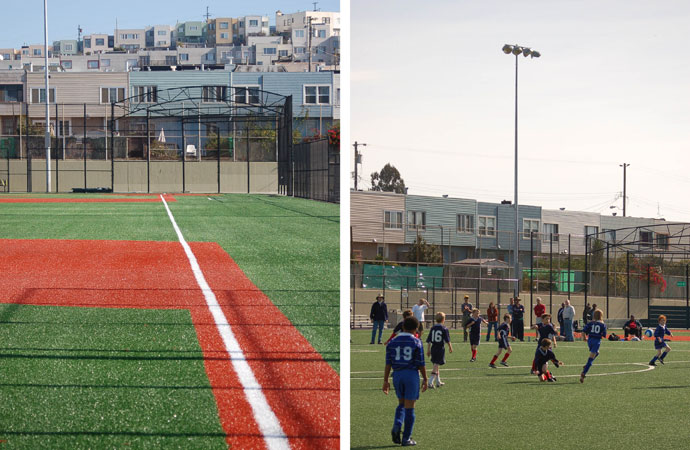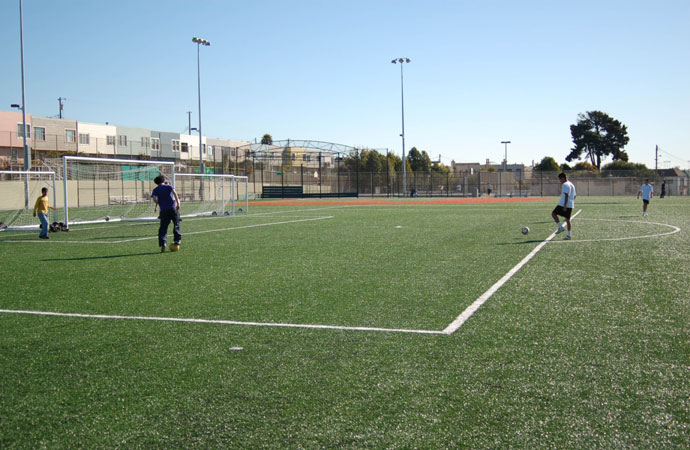 Silver Terrace is a large, multi-sport park nestled between Highway 101 and the Silver Terrace neighborhood, just down the hill from Thurgood Marshall High School.
Historically, the fields at Silver Terrace offered local athletes a baseball diamond, a softball field, and sufficient space for a multi-use, soccer or other ground sports playfield. Unfortunately, the field was so rough, weedy and uneven that, despite the chronic shortage of playfields for San Francisco's youth and adult sports teams, Silver Terrace's fields were rarely booked. The field's grim condition made it "a field of last resort" for local teams.
In 2006, the Recreation and Park Department and the City Fields Foundation brought new life to the Silver Terrace playfields. The new, synthetic turf field for the baseball and softball diamonds and outfields allow players to run safely and play year-round, regardless of weather. In addition, we added a full-sized, multi-use/soccer field with movable goals. The new fields are lighted at night, and the landscaping, benches and walkways have enlivened the surrounding area for spectators and neighbors.
The Silver Terrace playfields have been transformed into a bustling community center of friendly and competitive games for local kids and athletes. Once overlooked, Silver Terrace is now the most requested soccer field in the city for youth soccer leagues. Soccer and ground sports games go on in the daytime and under the lights on a dedicated field, and baseball and softball games fill the diamonds, all without closures for rain, regrowth or dark. Capacity for baseball and softball play has increased by more than 3,200 hours per year, and it is now possible to play soccer and other ground sports at Silver Terrace for 5,200 more hours per year than the old fields permitted.
Former Thurgood Marshall High School Principal Paul Cheng felt the field made a big different to neighborhood students. "The Silver Terrace renovation greatly improved the quality of sports here at Thurgood Marshall," said Principal Cheng several months after the field reopened. "In addition to being a much safer playing surface, the new fields have given our students a renewed sense of enthusiasm for playing sports and a strong sense of pride for their community field."