Crocker Amazon Playground Soccer Fields
MAP IT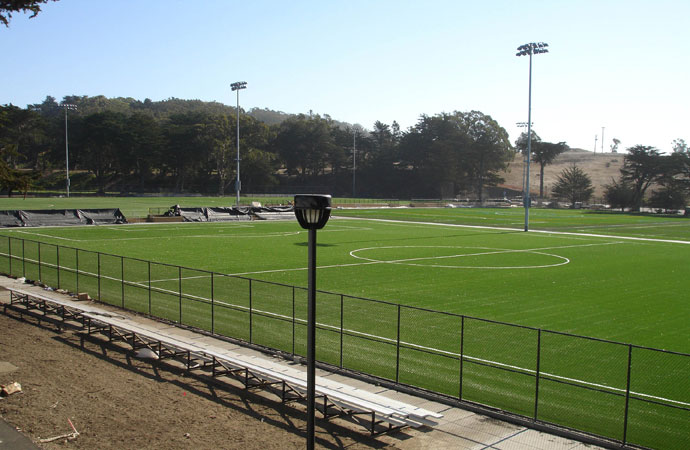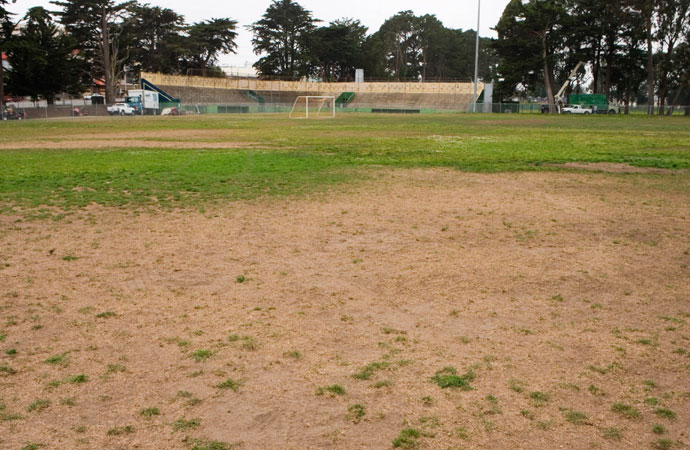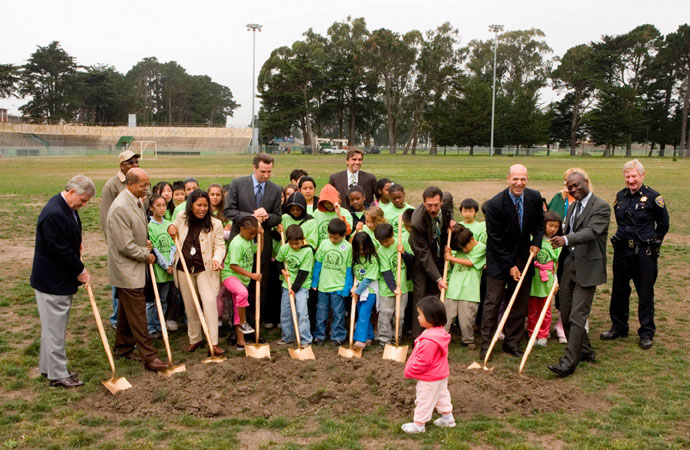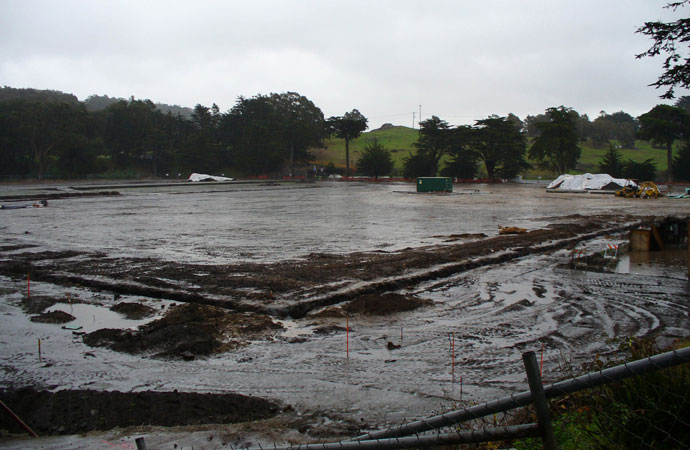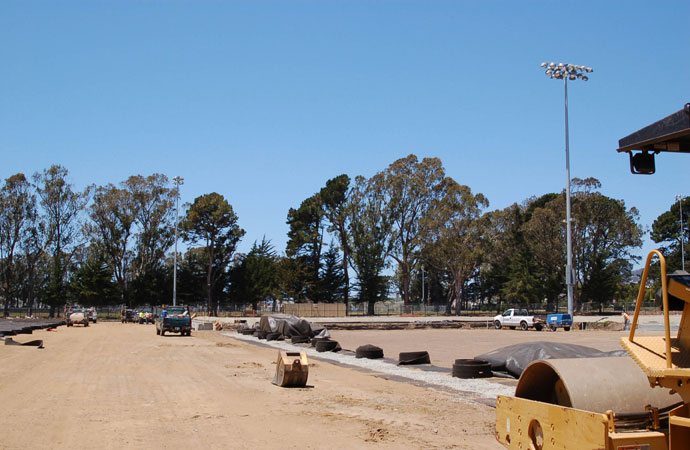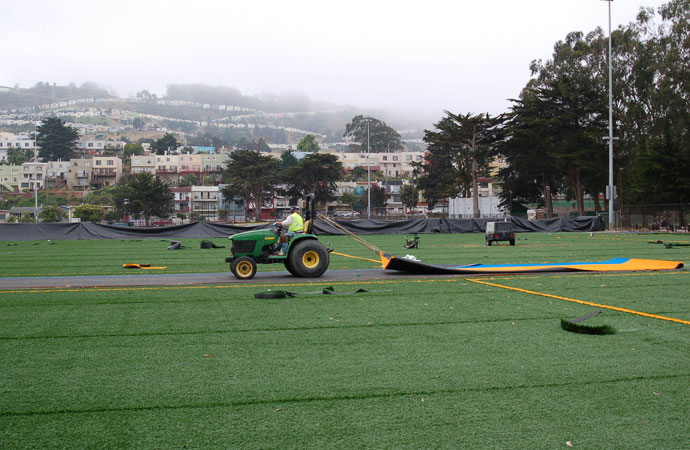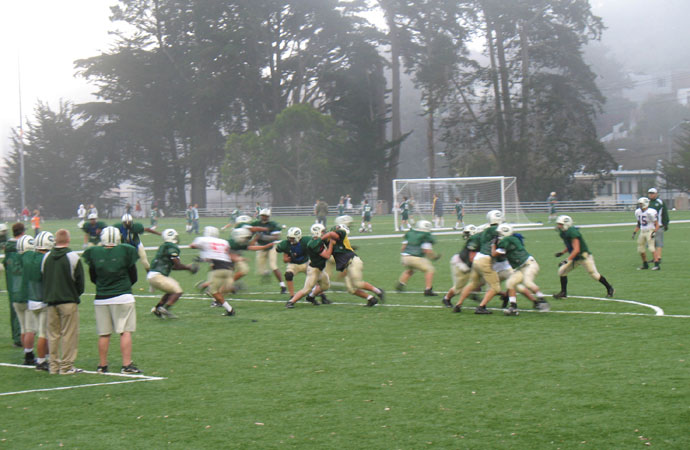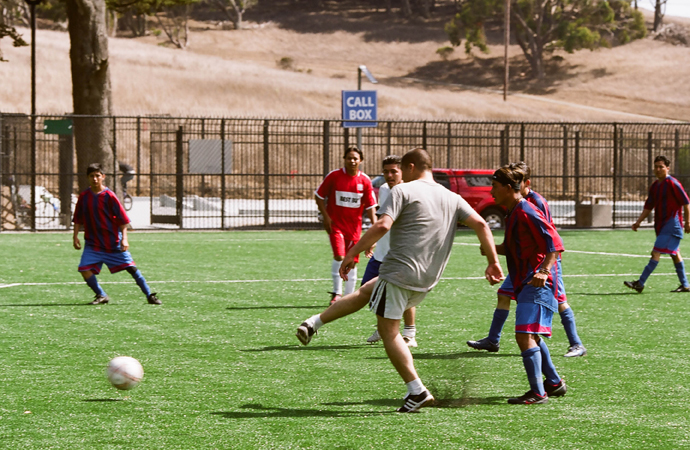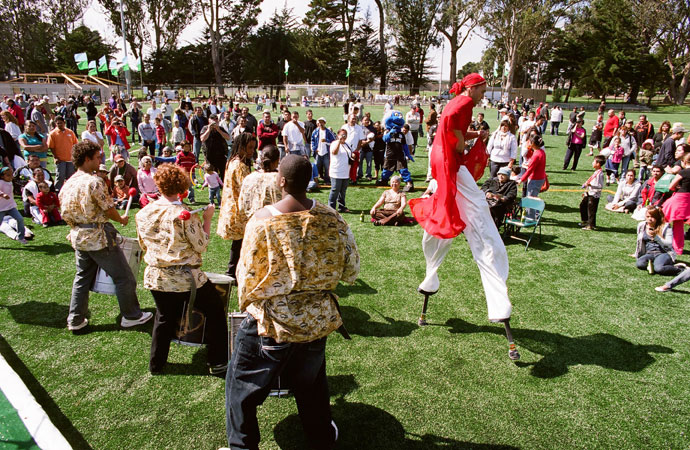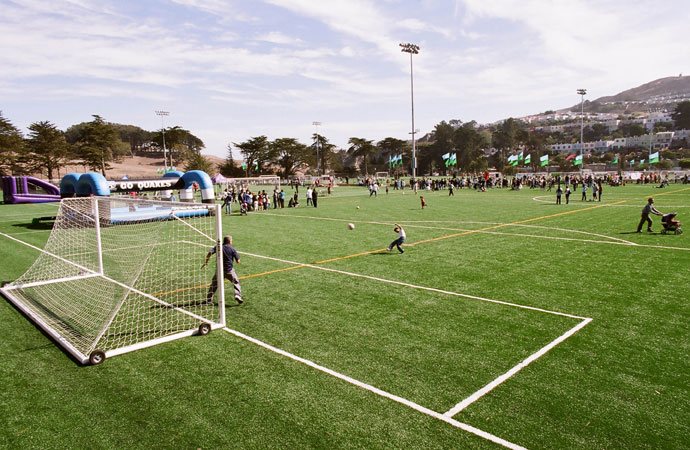 The Crocker Amazon Playground Soccer Fields are one of three primary ground sports facilities in San Francisco. The park is located in the heart of an ethnically diverse neighborhood with more kids and families than any other district of San Francisco. More than 4,000 kids aged 10-17 live within a one-mile radius of the park and many of them play ball.
Before the fields were renovated, Crocker Amazon's soccer fields were often closed. Poor drainage and wear-and-tear from overuse forced the Recreation and Park Department to close the fields for rest and regrowth for up to six months each year, plus rain closures. The four soccer fields were often dirt pits or mud bogs and the crumbling bleachers infront of the fields played host to illicit activities late at night and when the fields were locked.
In 2007, the Playfields Initiative partnership renovated the Crocker Amazon Playground soccer fields. The four existing beleaguered grass fields were replaced by five full-size synthetic turf fields lined for soccer and lacrosse. The new fields are open for play year-round, regardless of the weather. The dilapidated grandstands were removed, and new bleachers, bathrooms and a concession stand were added. We also brought in new lights with shorter poles and light better focused on the "fields" for evening play. "Open play" times are posted on a sign at the field encouraging informal, pick-up games so the entire community can enjoy the fields.
Crocker Amazon's renovations, like all City Fields Initiative projects, were designed to best serve the particular needs of the neighborhood's residents. Now the playfields at Crocker Amazon are a community hub and a source of pride for residents. The neighborhood now hosts a thriving community of local park caretakers, with a park advisory board sponsoring plantings and monthly clean-up events. For its athletes, the Crocker Amazon renovations gave a whopping 12,358 additional hours of play each year to the neighborhood athletes. The fields are now open for play for 323% more time than before the renovation.
Park neighbors couldn't be more pleased. "It's probably the best thing that's happened in the neighborhood in years" says Linda D'Avirro, president of the Crocker Amazon Park Advocates.