South Sunset Playground Athletic Field
MAP IT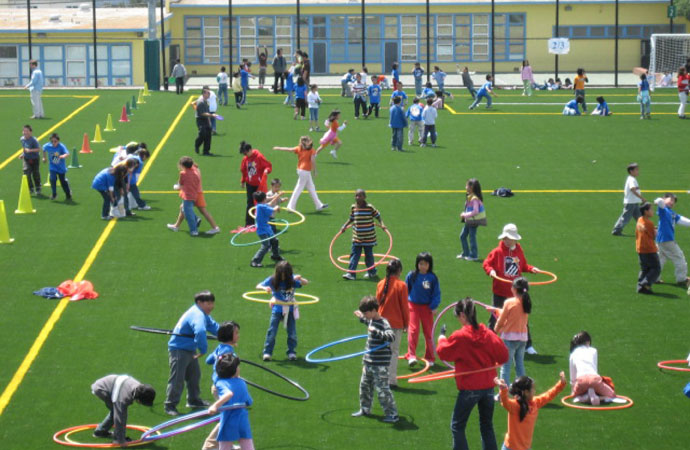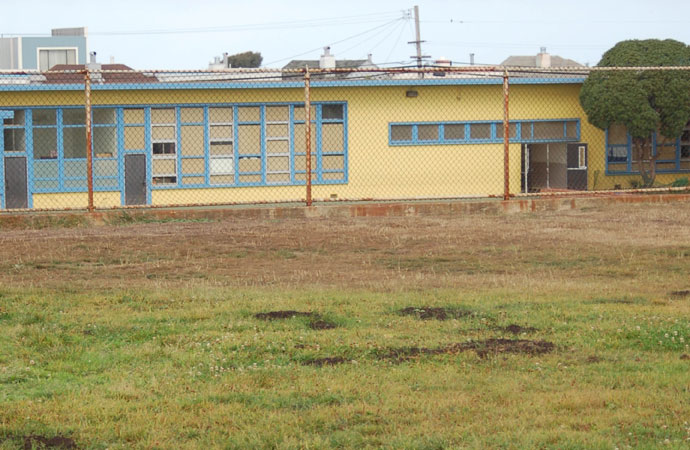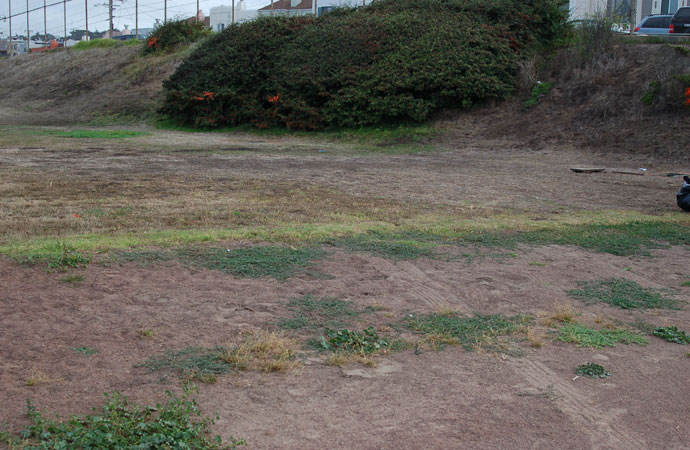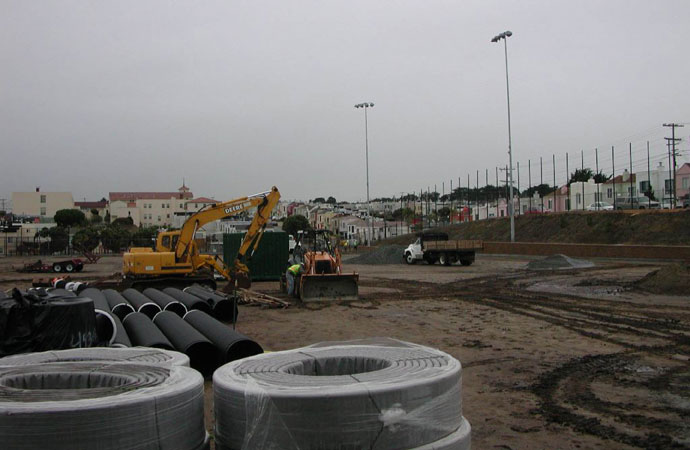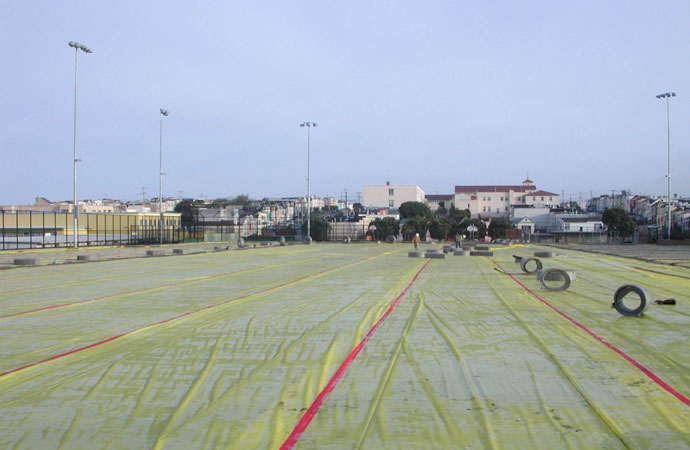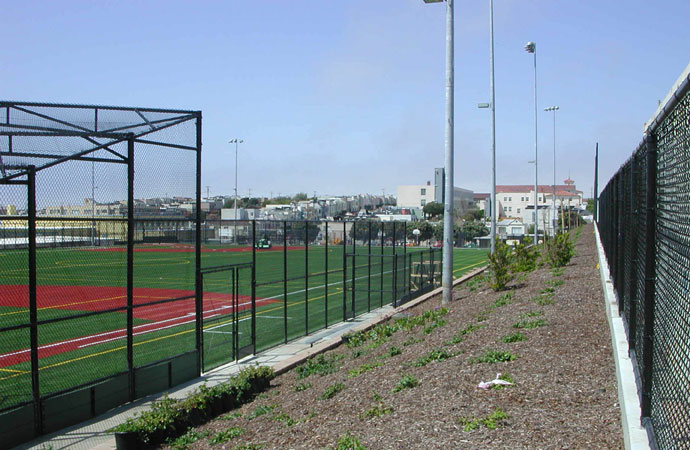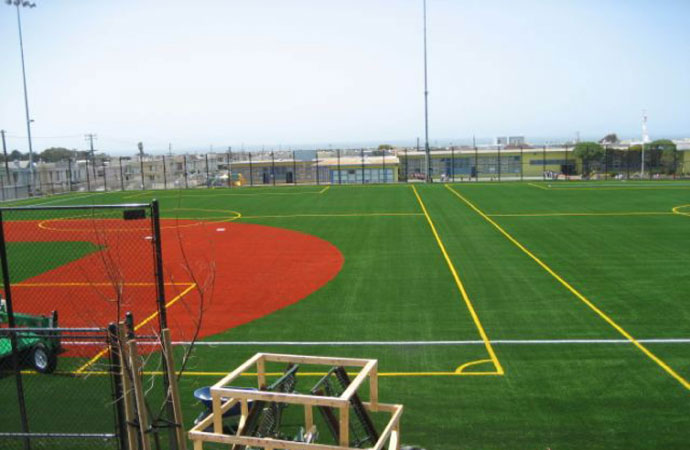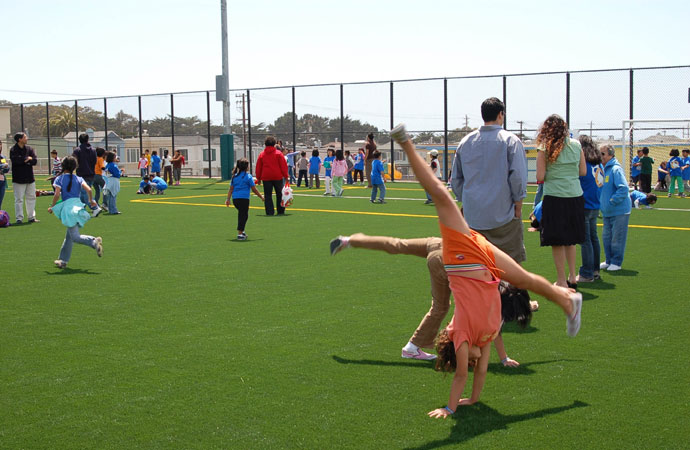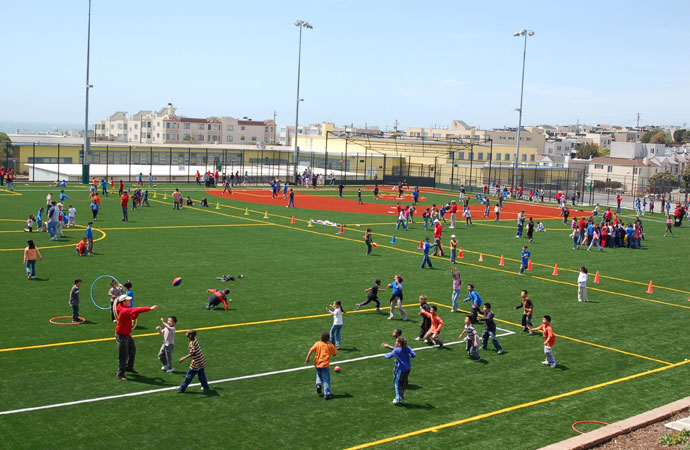 South Sunset Playground is one of the most popular children's parks on the west side of San Francisco. Its youth baseball and softball diamonds, soccer fields, basketball, volleyball and tennis courts, and playground are heavily used, and its recreation center features elderly and youth programming.
In its previous condition, the baseball and softball diamonds and soccer fields at South Sunset had to be closed routinely during the year and after rains for rest and regrowth and when the fields became too dark in the evening for safe play. The field also had rampant gopher activity, and the burrowed tunnels posed a constant hazard to players running on the field.
In 2008, the Recreation and Park Department and the City Fields Foundation renovated South Sunset Playground with synthetic turf and field lights. The field is now configured to offer two softball/baseball diamonds or, with a newly created field area, three U-10 soccer fields and open for evening play under the field lights.
The renovations of South Sunset Playground have brought a new energy to its neighborhood kids and families. The fields host thousands of hours of additional games and practices each year and the field itself is safer as players no longer have to dodge the abundant gopher holes. The vibrancy of the new fields with the longer, fuller hours of play is unmistakable in the neighborhood and nearby schools.
"The newly renovated sports field at the South Sunset Playground is a wonderful improvement to the Ulloa Community as it adds to the beautification of the city block surrounding the school. Our teachers now have another potential venue where they can bring their students for an outing to enjoy outdoor activities," says Principal Carol Fong of Ulloa Elementary School.
Local parent, Shellin Young agrees, "My sons play baseball on the new South Sunset field and it is fabulous!! Thanks for your dedication to improving the recreation areas around the city. It means to a lot to me that the playing fields, swimming pools and play structures around the city are finally getting renovated."