Kimbell Playground Athletic Fields
MAP IT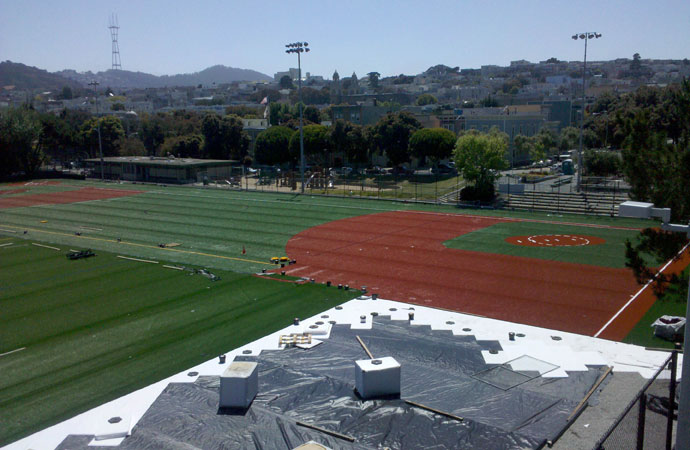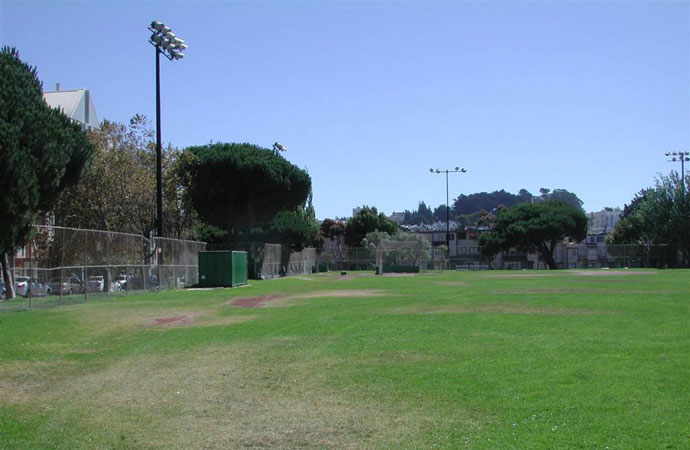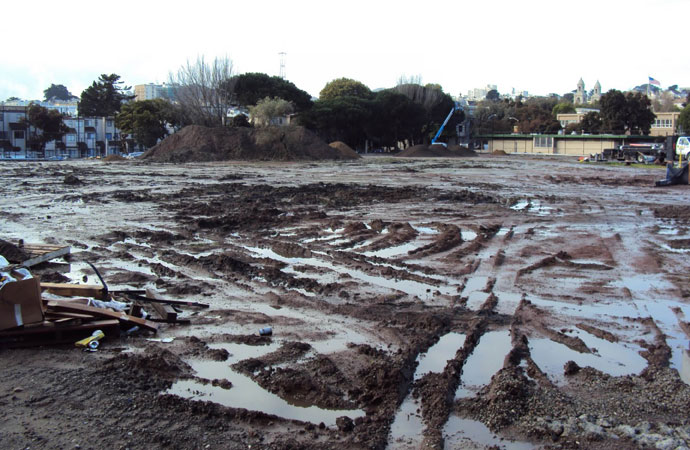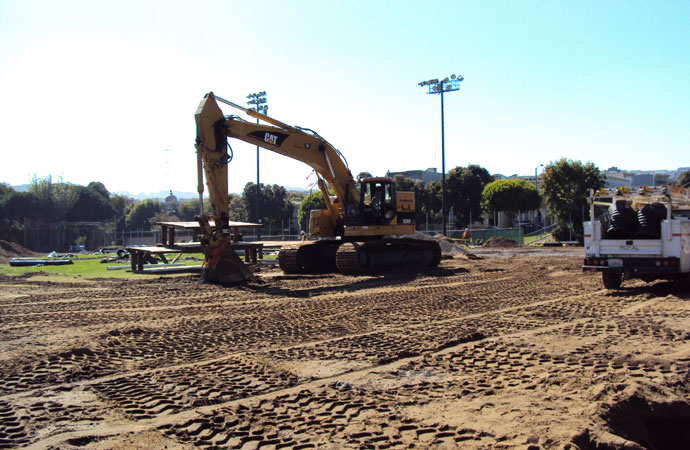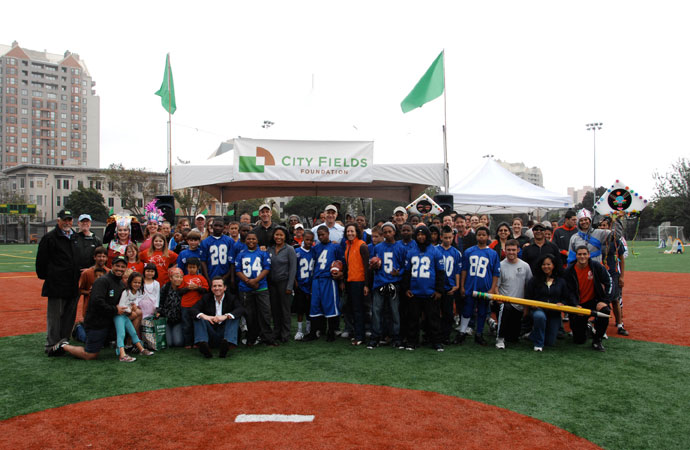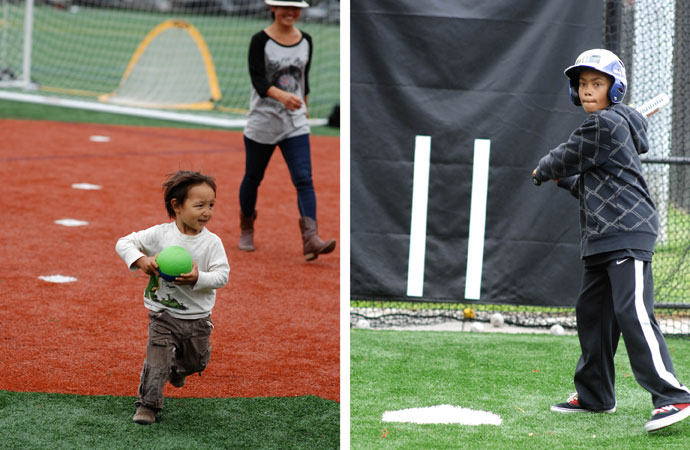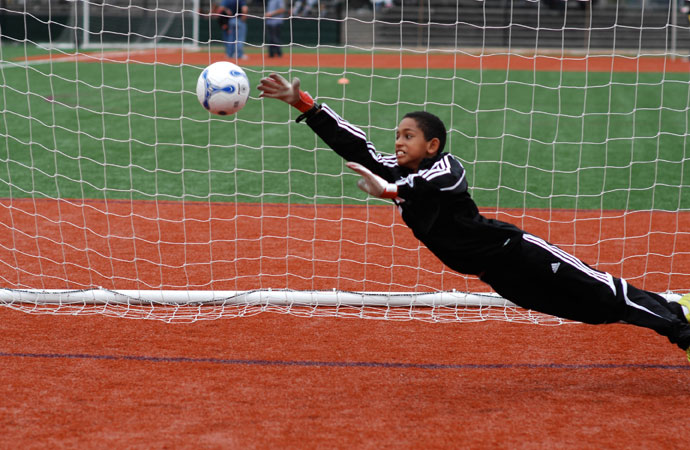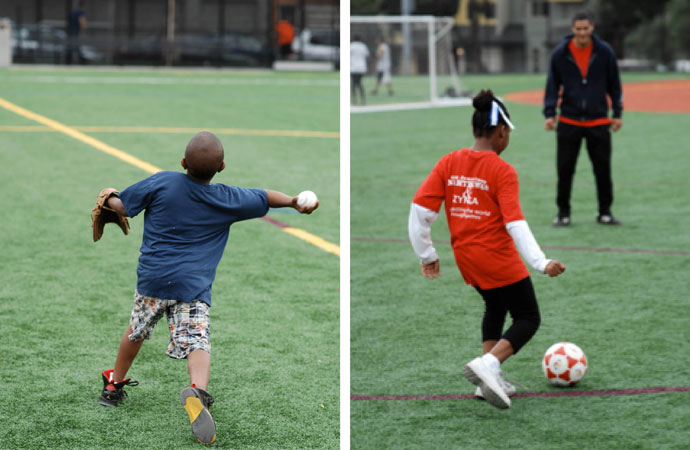 As the only public synthetic turf fields on the north side of San Francisco (at Steiner and O'Farrell), Kimbell's newly renovated fields are among the busiest ballfields in town.
Renovated in 2010 with synthetic turf and new lighting, the athletic fields now host a variety of sports including soccer, football, baseball, softball and lacrosse. New bleachers, benches, bathrooms and automated lighting make Kimbell a top-notch sports field and an inviting community space.
Using synthetic turf in the baseball/softball diamonds has eliminated gopher holes and the rest, re-growth and rain closures, meaning that ball players will be playing safely year-round. Best of all, Kimbell also now features a public batting cage – the first and only one in a San Francisco park!
The changes have earned rave reviews local community groups. Having run a volunteer-led, youth football program at Kimbell for the past 30 years, the Police Activities League knows first-hand the impact this renovation has had on the neighborhood kids and their community.
"Kimbell field is an ideal site for synthetic turf. It's a high use, multi-sport facility with an adjacent playground and grassy area for picnics, festivals and casual play,"
Lorraine Woodruff-Long, Executive Director of the San Francisco Police Activities League.