The Plan
Solution - Synthetic Turf and Field Lights
In 2006, the City Fields Foundation and the City of San Francisco teamed up for the Playfields Initiative, a public/private partnership. We set out to remedy the deficit in youth athletic fields by rebuilding the parks with state-of-the-art synthetic turf and field lights and overhauling the permit and reservation system.
To date, our partnership has renovated twelve multi-use sports fields in six different parks, including:
Mission Playground

Kimbell Playground

Crocker Amazon Playground

South Sunset Playground

Franklin Square

Silver Terrace Playground

Garfield Square
Combined with our other efforts, the synthetic turf and field light additions have created more than 72,000 hours of new annual playtime in our parks, allowing for 2,000 more kids to play each year on 150 new teams!
Minnie & Lovie Ward Recreation Center's athletic field (Montana & Capitol) is currently under environmental review. Despite a misguided appeal filed by neighborhood group across town, the project is expected to be approved this spring and construction should begin this winter.
The Beach Chalet Athletic Field Renovation is currently in the City's environmental review process and should be considered by City Hall this spring.
All three of these projects have received broad and diverse support from community leaders, elected officials and neighborhood residents.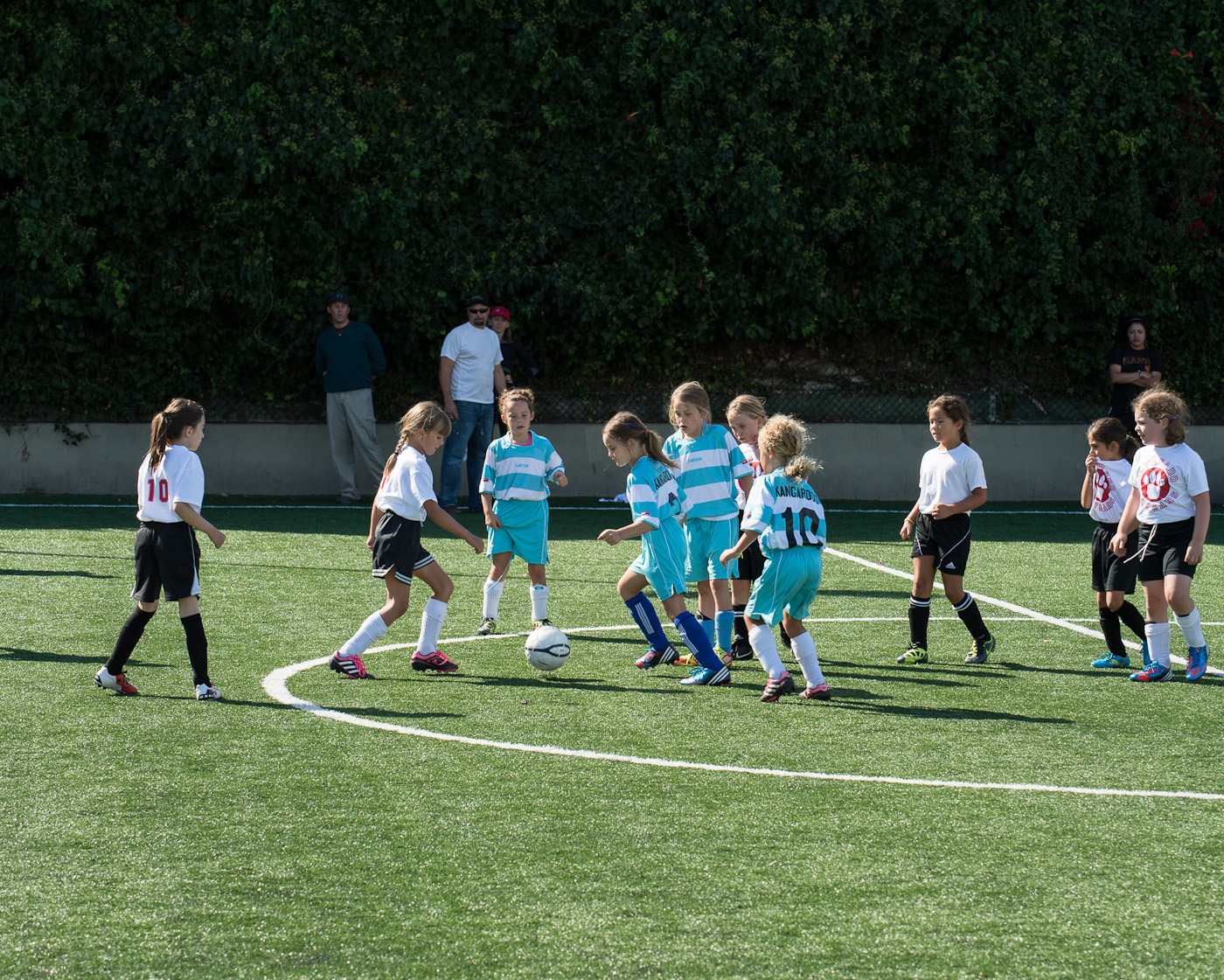 Mission Playground's asphalt soccer pitch has been transformed into a top quality turf field.
Solution – Reorganize Field Permit System
In 2006-2007, City Fields and the Recreation and Park Department collaborated to reorganize permits and reservations into an open and equitable system. Working together, we established an inventory of fields, conducted extensive public outreach, analyzed supply and demand, centralized the permitting process, and, most importantly, developed and implemented CLASS - Recreation and Parks' new online permitting system. Also, to improve transparency, field allocation schedules are shared with all league administrators by season and with the public by request.
With the new system, the Recreation and Park Department can now make sure that fields are being distributed equitably among leagues, teams, public and independent schools, genders, ages and sports, as required by our partnership. The city is striving to equitably allocate field space, provide additional spaces for girls (who had previously been underserved due to a lack of field space for their relatively new leagues), reduce the amount of out-of-town use, and accommodate additional sports (such as lacrosse and football) wherever possible.