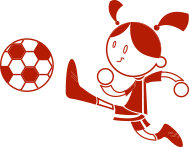 Beach Chalet Lawsuit Dismissed!
Great news! The lawsuit challenging Beach Chalet's environmental review has been denied! Congrats and thank you to all of you, the City Attorney's Office and our partners at Recreation and Parks! Yahoo!
Starting June 16: Free World Cup Viewing Parties in Civic Center
Join Rec/Park and America Scores at FREE World Cup viewing parties on big screens in Civic Center Plaza! Visit their website for schedules, information, and
more
Follow Minnie's renovation on Facebook!
Construction at Minnie & Lovie is moving quickly. Keep up to date with the project on Facebook. Learn
more